Need an Electrician in Brisbane?
Platinum Electrical & Air is always on call, and we do it all: electrical service and repair, installation and new construction, data and communications for home or commercial. Whatever electrical need you have, Platinum's Master Electricians are here to serve you. No job too big or too small. Available any time day or night. Affordable and reliable.
Why Choose Platinum Electrical & Air?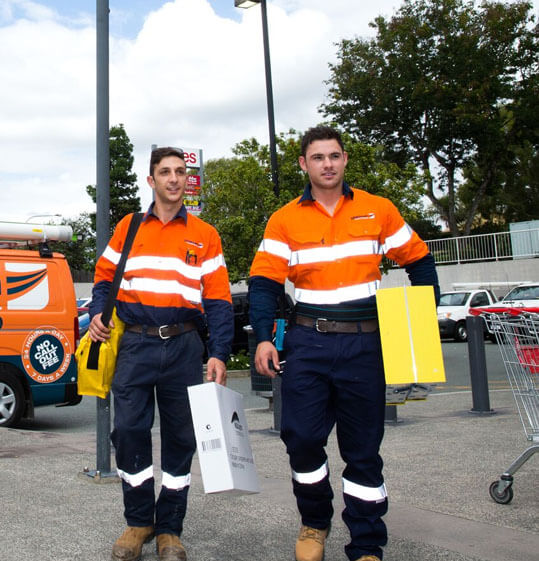 Responsive repair service.
When you need electrical service, you need it now. So don't waste time; call us now for responsive electrical service and support.
On time and on budget.
We know that an electrical problem shouldn't cost a fortune, so we always strive to provide the fastest, most reliable service at an affordable price.
Accredited Master Electricians.
Our Master Accredited Electrician status means we are fully insured and certified to perform even the most demanding electrical work — and we're friendly, too!
Superior safety practices.
Platinum Electrical & Air has a certified safety system, meaning we meet the most rigorous international standards for safety management and performance.
Highest quality standards.
Having the most skilled electricians means your electrical repair or service will always be performed to the highest quality standards.
Master tradesman standards.
We have one quality standard for our work: The very best. Expect the electrical trade's top standards of work from us.
Peace of mind.
Our clients tell us that the most valuable service we provide is peace of mind. They know our work will meet or exceed industry best practices, and that each job will be completed quickly and affordably.
Platinum Electrical & Air: Always on Call, We Do It All for:
Domestic No matter if your job is big or small, our level of care and expertise is always the same: the best you can get. We handle repair service, perform safety checks, install indoor and outdoor wiring, perform power upgrades, fit electrical appliances, wire for data and audio/video, provide 24/7 emergency services and more.
Commercial Businesses need to operate at peak performance, and that is the level of service you can expect from Platinum Electrical & Air. We eagerly tackle any commercial electrical job, including routine maintenance for your business facilities, electrical system installation, and ensure the reliability of your electrical systems.
Construction New construction demands precise attention to detail and a plan that takes into account future electrical needs. Builders can count on us for proven electrical expertise and respect for your bottom line because we do it right the first time.
Data & Communications Platinum Electrical & Air specialises in designing, installing and maintaining data and communications cabling systems for home and business, so your family or your employees always have access to a reliable data network.
Our Commitment to Quality We have a certified quality management system and as such are dedicated to a quality policy that will ensure that our products and services fully meet the requirements of our customers at all times. Our quality policy is based on three fundamental principles:
Ensuring that we fully identify and conform to the needs of our customers.
Having an ongoing commitment to continuous improvement in internal processes.
Making sure everyone knows how to do their jobs and the importance of doing it right first time.
Need a local electrician?
Whether it is your home or business, Platinum Electrical has a team of on-call Electricians ready to attend to all of your urgent Electrical needs – 24 hours a day, 7 days a week.