Commercial Electrical Contractors Brisbane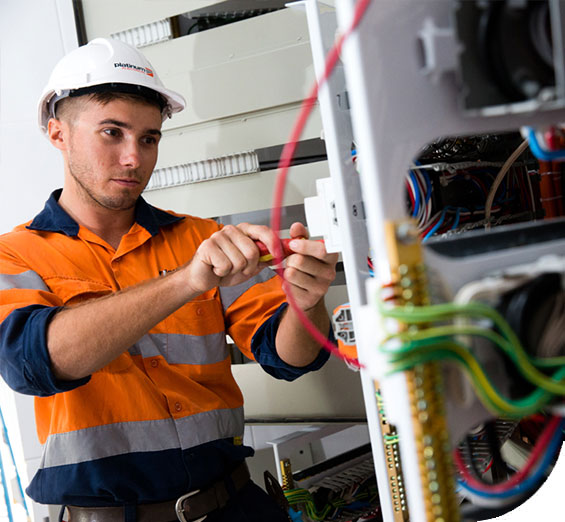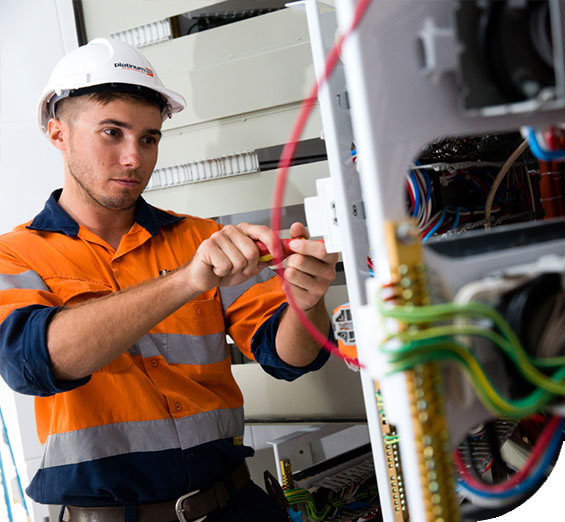 Businesses need to consistently operate at peak performance, and that is the level of service you can expect from Platinum Electrical & Air. We eagerly tackle any commercial electrical job, including routine maintenance for your business facilities, electrical system installation, and ensure the reliability of your electrical systems.
Commercial Electrical Services
Our team of master electricians eagerly tackles all commercial electrical projects and ensures the efficiency and reliability of your electrical systems. Our commercial services include:
Commercial Lighting
Commercial lighting can help keep properties safe and secure. Our team of electricians works with your business to understand your specific lighting needs. Our lighting services include:
 Safety
Our electricians prioritise you and your property's safety. Platinum Electrical & Air ensures that your property is properly protected and in compliance with all safety regulations by offering services which include:
 Data & Communications
Our data and communications systems are designed to provide maximum flexibility, to grow and expand with your needs. Our skilled technicians are fully licensed and certified to provide a wide variety of services, including:
Are you interested in learning more about our commercial service options? Extraordinary electrical service in Queensland is just a phone call away. Contact Platinum Electrical & Air at 1300 606 380.